Posted by Derek Flack / NOVEMBER 14, 2015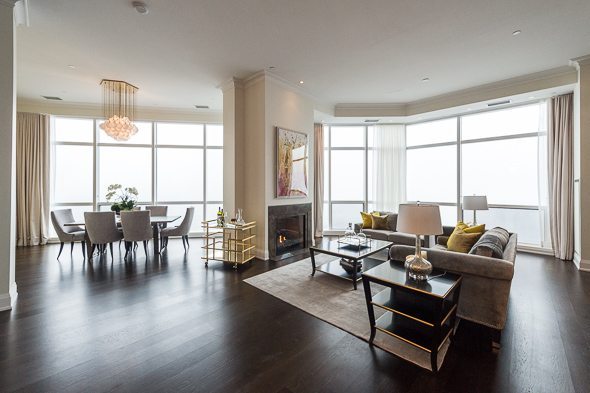 The soaring Aura condo tower at Yonge and Gerrard – Canada's tallest – is a place of extremes. While the mall at the base of the building is already half abandoned, the penthouse units at the top of the building, sitting some 80 storeys high, are the very definition of prestige and luxury.
There are three penthouse units at the top of Aura, and though none of them will compete for the most expensive in the city – that distinction goes to the Four Seasons in Yorkville – the largest of the condos (#7910) runs at over $3 million for roughly 3,000 square feet of space.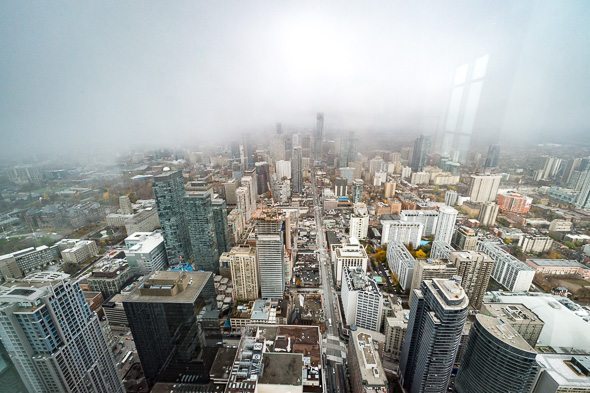 Life at the top of Aura starts at $2.4 million for the "smallest" of the suites, which isn't really ridiculous when you consider the competition at other recent skyscrapers. There's not much to criticize about how the units have been staged for our delectation; they're understated and tasteful, and boast truly astounding views of Toronto.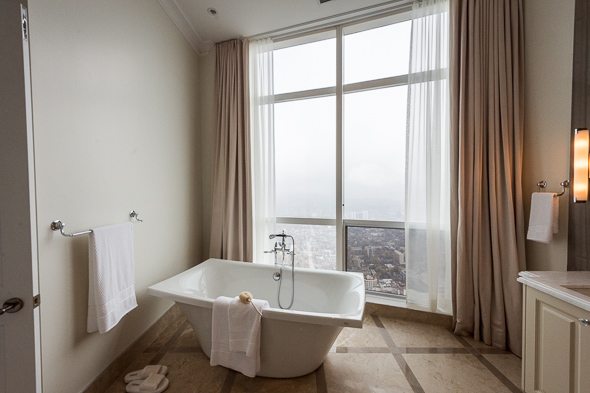 ADDITIONAL PHOTOS
Photos by Matt Forsythe.