We are introducing a new and improved TRREB Virtual Learning toolkit for Members to allow you to engage in more Professional Development sessions virtually.
TRREB's Virtual Learning is so much more than Live Webinars – it's interactive, engaging and informative. We've also introduced Study Hall Sessions, keep reading to find out more and how you can register!
Plus, TRREB's Virtual Learning Live Webinars and Study Hall Sessions are FREE for all TRREB Members.
LIVE WEBINARS
TRREB Members can register for any of the one-hour* Live Webinars below:
Stratus Basics
eSignatures Using Authentisign®
Working with Instanet®
MPAC Public Records – Residential
MPAC Propertyline for Commercial Practitioners
Comparative Market Analysis (CMA)
Collaborate
Evernote – The Key to a Paperless Workflow
Taking Great Listing Photos on a Budget
Best Practices – Everyday Use of Forms* (two hours in length)
To register, visit the Prov. Dev. section on the Stratus communications site and select TRREB Virtual Learning.

Or, you can find all Live Webinars directly on e-Commerce, here .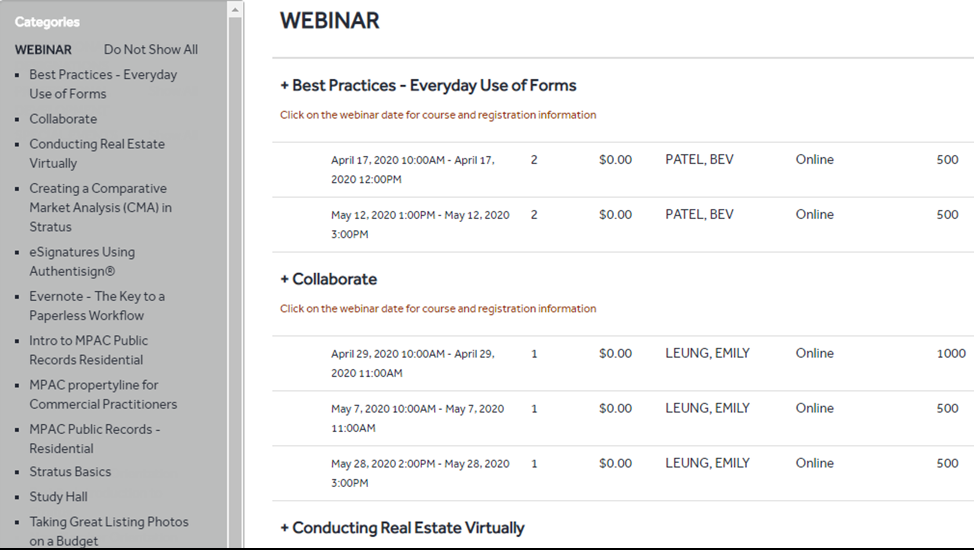 In addition, you can view the webinars and register for them on the Calendar in e-Commerce .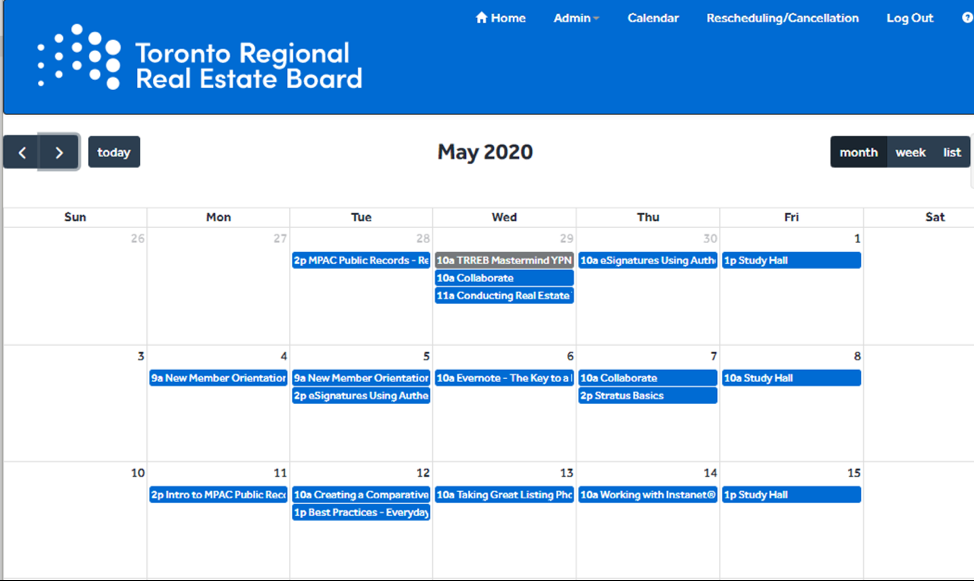 STUDY HALL SESSIONS
As a TRREB Member, you can also engage in a question & answer period on any Professional Development subject matter with a TRREB Virtual Learning instructor. Your questions can be answered publicly by audio or privately on the webinar chat.
To register for the next Study Hall Session, click here .
The post TRREB Virtual Learning appeared first on TRREB Wire .