Never wear your emotions on your sleeve during the real estate ride.
Selling your home is a huge financial transaction that can trigger a roller coaster of emotions. When you're being tossed around at every turn, you need to hang on and stay on track.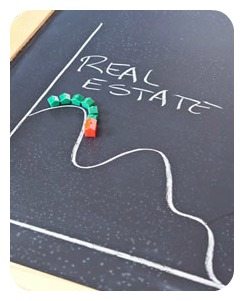 Although you'll likely have a strong connection to your home, try not to get offended if a potential buyer wants to rip up your kitchen or paint over the wood trim.
Also, never take comments personally. It's natural for people to complain when they're interested in something so while criticisms may seem negative, they're actually a sign that the buyer's interested in your home.
If you receive a "low ball" offer, remember that it's often just a starting point but be aware of tactics such as "low balling" where an attractive price is initially offered only to be adjusted at a later point on the basis that circumstances have changed. Recognizing these strategies will help you keep a balanced perspective.
If you're able to generate multiple offers, make sure you consider more than just the price. There's nothing worse than accepting a conditional offer just because it's over the asking price only to have it fall apart a month later when you could have accepted a firm cash offer that was almost as good.
It's completely natural for both buyers and sellers to experience a wide range of intense emotions as they navigate through the complex real estate process. However, if you hop on the real estate roller coaster with a competent agent by your side, you'll not only enjoy the ride but you'll look forward to doing it again!