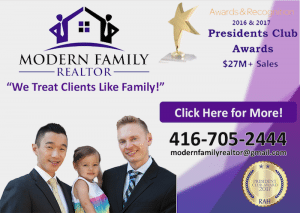 Moving can be extremely stressful if you don't plan out the details ahead of time. This month's article offers a gorgeous property in Puerto Vallarta and details on our August Social Media Contest!
There are also some details on a corporate discount for the CNE, the current Toronto market, and possible moving day details!
Thanks so much for checking out this month's newsletter. Please get in touch if you have any questions or comments regarding the articles or real estate in general — it'd be great to hear from you!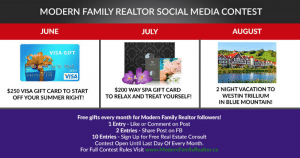 AUGUST CONTEST
Enter to win a FREE 2 Night Vacation to Westin Trillium in Blue Mountain!
How to Win?
You can find our posts on regarding the contest details on Facebook, Instagram or LinkedIn! Also, check out our website, modernfamilyrealtor.ca for contest rules and regulations!
To enter, simply reply back to this email with who you would bring on the vacation if you were chosen as the winner! Good luck to all and from all of us at Modern Family Realtor, thank you for the continued support this summer!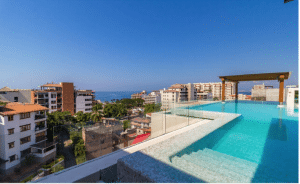 CHECK OUT THIS LISTING IN PUERTO VALLARTA
You can find more details about the listing at
The unit is a 1 bed 2 bath condo with gorgeous views of Puerto Vallarta.
It is priced at $249,900 USD
The property is located at 399 Ignacio L. Vallarta 501 V399 JA
Puerto Vallarta!
Beautiful Condominium that comes with furniture
A great location in the best zone of Puerto Vallarta
A few minutes of the los Muertos beach
You can also reply to this email to gain more details in the property! Just use the subject line "Puerto Vallarta Property!"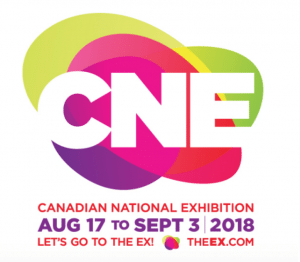 CNE CORPORATE RATES
We are happy to announce that once again this year, Right at Home Realty has partnered up with the CNE to offer all RAH staff, Agents and Brokers a savings of up to 44% on CNE tickets with corporate rates for the "Admission Pass" as well as the "Ride All Day Pass".
The corporate discount rates are as follows:
Corporate rates until August 16th:
Admission Pass (admission only): Corporate price $14 per person/ticket (Save $5.99) All ages – includes admission to grounds, shows & exhibits
Ride All Day Pass (admission & midway rides): Corporate price $36 per person/ticket (Save up $28.99) All ages – includes admission to grounds, shows & exhibits AND unlimited midway rides
Tickets must be purchased online
. To purchase your discounted tickets, please go 
here
 and use Access Code 2018RIG48875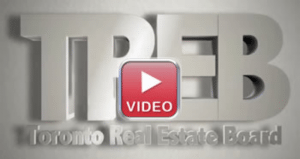 TORONTO REAL ESTATE MARKET UPDATE – AUGUST
Toronto Real Estate Board President Garry Bhaura announced strong growth in the number of home sales and the average selling price reported by Greater Toronto Area REALTORS® in July 2018.
Residential sales reported through TREB's MLS® System for July 2018 amounted to 6,961 – up 18.6 per cent compared to July 2017. Over the same period, the average selling price was up by 4.8 per cent to $782,129, including a moderate increase for detached home types. New listings in July 2018 were down by 1.8 per cent year-over-year.
Preliminary seasonal adjustment pointed to strong month-over-month increases of 6.6 per cent and 3.1 per cent respectively for sales and average price. Seasonally adjusted sales were at the highest level for 2018 and the seasonally adjusted average price reached the highest level since May 2017.