MFR Real Estate Update – January 2016
Be a part of Modern Family Real Estate – the team that treats clients like family!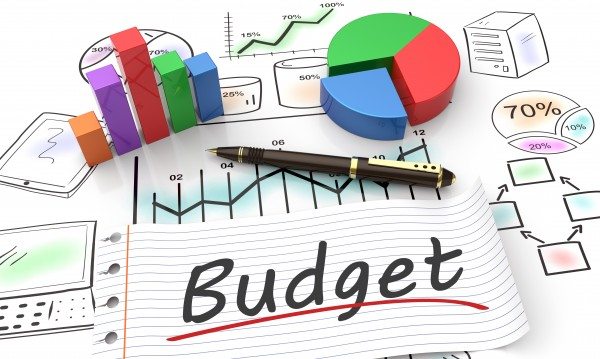 Home Budgeting Tips for 2016
With 2015 behind us some of you may be thinking on how to better budget for 2016.  As a former accountant with Deloitte and KPMG here are some budgeting tips to put more money in your bank and to potentially save for a down payment for your dream home!
Do you have a budget?  Less than half of Canadians actually use a budget to track spending and savings.  Is it worth your time?  As the individual responsible for the finances and paying the bills (every family typically has one) it was my job to make sure we were in the black and saving money each month and making appropriate investments based on our risk tolerance.
Why create a budget?  It can help you pay your bills on time, cover unexpected emergencies and better track your investments like buying a house or condo!  Here are 3 easy steps to create a personal budget.
1.  Add up your monthly income
Include your pay cheque, interest, dividends, rental or business income plus any other income you bring into your household.  Don't forget if you share finances with a partner to include all their income as well!
2.  Budget your expenses and actual expenses
Create line items for all your expenses you incur monthly.  This may include rent, mortgage payments, maintenance fees, hydro, gas, phone, gym membership, transit, insurance, meals and entertainment etc…
Check your credit card statement and chequing account for a comprehensive list unless you like to pay in cash! (then keep all receipts).
I recommend budgeting your expenses on the 1st of each month and then calculate the actual on the last day of the month.  See where you went over and under budget each month and figure out why?
3.   Calculate your net income or loss
Now take all your income from step 1 and subtract it from all your expenses in step 2.  If you have a positive figure, congrats you are saving money this month!  If it is negative then you are in more debt and you should adjust your expense budget for next month.
A budget is a good exercise to do at least once a month.  It will help figure out if you can afford to buy a property and take on more debt.  It also shows if you are like most Canadians and spending more money than you earn!
2016 Tax Tip
Try to maximize your RRSP contributions by February 29, 2016 by utilizing your budget monthly savings or even use a line of credit or loan to claim your deduction for 2015.  The tax savings will be approximately 30% to 46% depending on your marginal tax rate ($20,000 will get you back $6,000 – $9,200 back in a refund).  You can then use your refund for a downpayment on a home, TFSA, savings account for a rainy day or to pay back debt like a mortgage, credit card or loan.
Winter Incentives
Winter is traditionally a slow season according to the Toronto Real Estate Board stats but it could also mean less competition and better value if you are looking for your dream home.
New clients who buy or sell with MFR this winter will receive a free all-inclusive trip down south or a $2,000 cash rebate.  Limited time offer.  Sign up extended to February 29, 2016.
As your real estate sales representative and former accountant I can assist you with any of your financial questions including creating a budget, RRSP Home Buyer's Plan, TFSA and Income Taxes.  Please contact me at 416-705-2444 to book a free consultation or visit our website for more information and listings atwww.modernfamilyrealtor.ca.
From Your Modern Family Realtor Team – Paul, Ewan and Jasmine
If you prefer not to receive this monthly newsletter, please unsubscribe below.