MONDAY, 19 OCTOBER 2015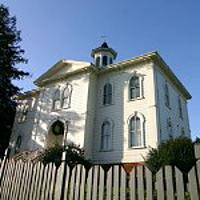 Average property prices across Canada have increased by 6.1% year on year but this figure is being affected upwards by growth in values in Vancouver and Toronto.
Indeed the latest monthly property report from the Canadian Real Estate Association shows that excluding data from Greater Vancouver and Greater Toronto results in an annual average price increase of 2.9%.
The report also shows that nationally sales fell by 2.1% month on month in September and transactions are up just 0.7% compared to September 2014. Sales were down in more than half of all local markets led by declined in Vancouver, Calgary and Toronto.
Fewer homes are going on the market. The number of newly listed properties fell 2.1% from August to September but overall the housing market remains balanced, according to the report.
'Sales are off the peak reached earlier this year but are still running strong, particularly in British Columbia and Ontario. That said, sales strength varies considerably among markets and price segments across Canada,' said CREA president Pauline Aunger.
CREA chief economist Gregory Klump pointed out that although national sales activity was not as strong in September as it was earlier this year, a lack of supply in some parts of the country is likely keeping a lid on transactions
'Greater Toronto and Greater Vancouver made sizeable contributions to the monthly decline in national sales activity. They also rank among the tightest urban housing markets in the country due to a shortage of inventory and supply of land on which to build, which is why prices there continue to grow strongly,' he explained.
However, sales in September 2015 reached the second highest on record for the month, standing just 0.3% below the record set in September 2009.
The data also shows that actual, not seasonally adjusted, sales were up from year ago levels in a little over half of all local markets, led by the Lower Mainland region of British Columbia. Calgary posted the largest year on year decline in activity compared to the record set last year.
The national sales to new listings ratio was 56.8% in September. With sales and new listings having posted monthly declines of equal magnitude in September, the sales to new listings ratio held steady compared to August. A sales to new listings ratio between 40% and 60% is generally consistent with balanced housing market conditions, with readings above and below this range indicating sellers' and buyers' markets respectively.
The ratio was within this range in half of local housing markets in September. Of the remainder, the majority breached the 60 per cent threshold in September and consisted almost entirely of markets in British Columbia and those in and around the Greater Toronto.
The number of months of inventory is another important measure of the balance between housing supply and demand. It represents the number of months it would take to completely liquidate current inventories at the current rate of sales activity. There were 5.7 months of inventory on a national basis at the end of September 2015, up slightly from the 5.6 months recorded in each of the previous four months.
Year on year price growth picked up in September for all Benchmark home types tracked by the index, particularly for apartment units. Two storey single family homes continue to post the biggest year on year price gains at 9.4% and apartment units were up 4.22%.
Greater Vancouver at 13.72% and Greater Toronto at 10.46% continue to post by far the biggest year on year price increases. Meanwhile, price gains in the Fraser Valley have accelerated to almost 9%. By comparison, Victoria and Vancouver Island prices logged year on year gains between 5% and 6% in September.
For the second consecutive month, prices in Calgary were flat on a year on year basis. Prices in Saskatoon and Ottawa also ran roughly even with year ago levels. Elsewhere, home prices were up from September 2014 levels by 1.5% in Greater Montreal and by 2.5% in Greater Moncton. Prices fell by 4% cent in Regina.