Have you checked out the new and improved TRREB Virtual Learning toolkit? It's FREE for TRREB Members.
Now is the time to invest in yourself and your business; register for our upcoming session dates below.
STEP ONE: PLAN YOUR WEEK WITH OUR LIVE WEBINAR SESSIONS
STEP TWO: REGISTER FOR THE NEXT STUDY HALL SESSION
Have a question about a Professional Development subject matter? Ask a TRREB Virtual Learning Instructor in our next Study Hall Session on May 8 at 10:00 a.m.
TRREB'S TRAINING VIDEOS AND LEARNING GUIDES
Build your skills and your business at any time of day.
Visit TRREB's Training Videos , featuring topics on Alternate Feature Sheets, Collaborate, RealNet, the Buyer Registry Service®, Public Records, and more.
You can also download free learning guides on a variety of technology topics here .
LOOKING FOR MORE FUTURE SESSIONS?
 TRREB's Virtual Learning toolkit has sessions across May 2020. Flip through the calendar in e-Commerce , and plan your month!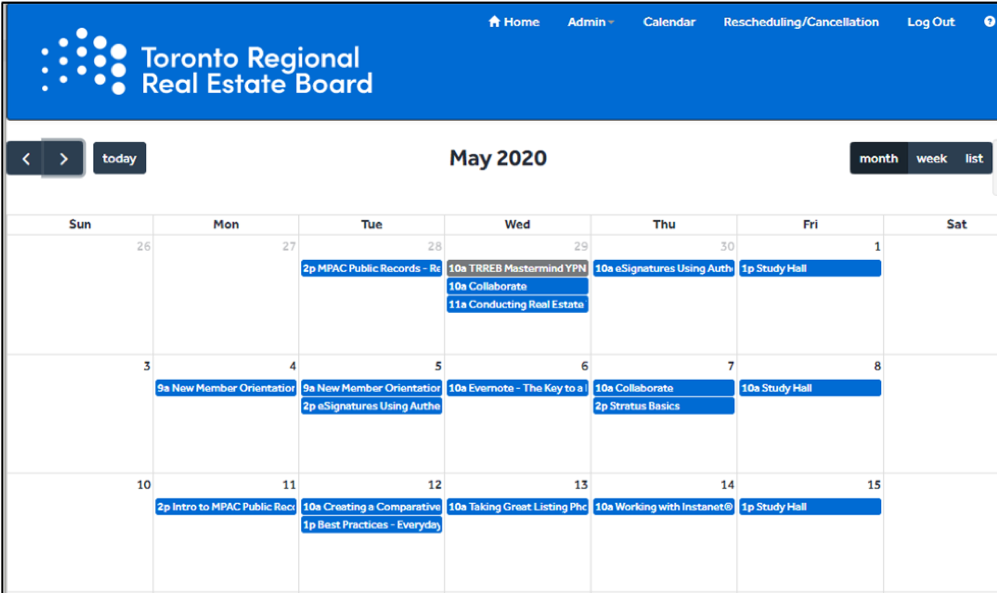 The post Two New Ways to Build Your Business, Just for TRREB Members appeared first on TRREB Wire .