The Star looks back at some of the year's most buzzworthy moments in the city's housing market.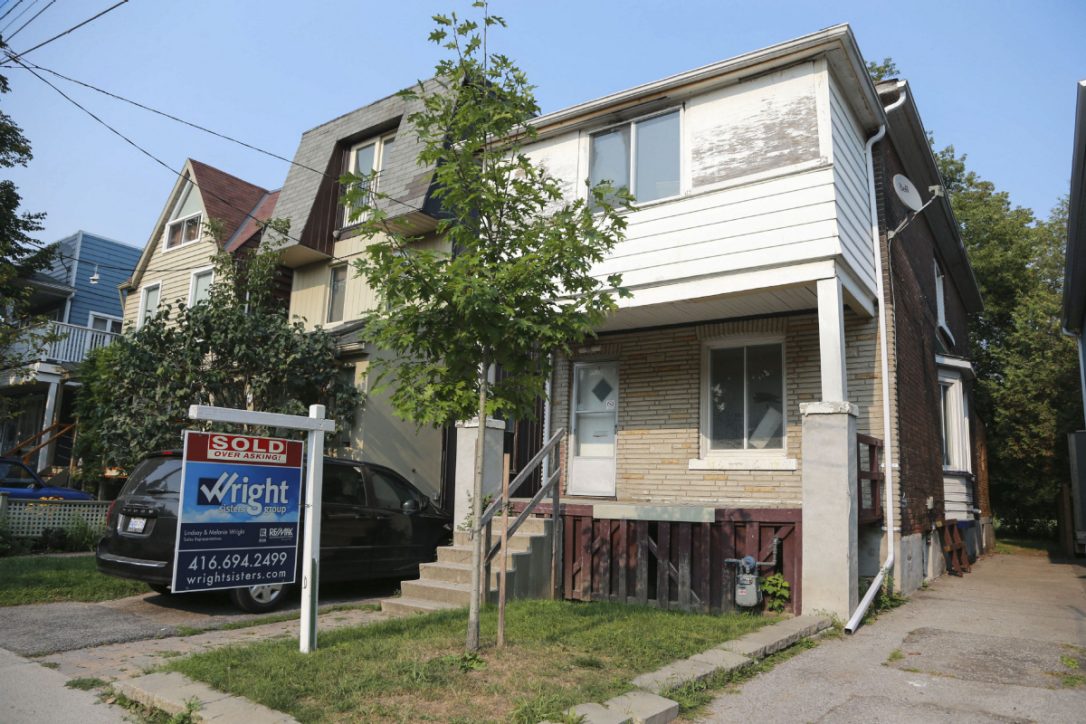 Viewers were told to bring a flashlight and enter at their own risk when the Beach home on Kippendavie Ave. was up for sale.  (ANDREW FRANCIS WALLACE/ TORONTO STAR) | ORDER THIS PHOTO  
Wed., Dec. 30, 2015
Forget the Pan Am Games — real estate was Toronto's favourite sport of 2015.
Housing prices grew hand over fist compared to the year before, according to data from the Toronto Real Estate Board. The average price of a home — condos and stand-alone houses combined — reached a high point in May at $649,599, up 11 per cent from the previous year.
Prices declined slightly during the summer before they climbed again this fall. The average price of a home reached a whopping $632,685 in November, up almost 10 per cent from the year earlier. (December's data is not yet available.)
This seemingly endless rise in housing prices has made Toronto the playing field for a bloodthirsty game of real estate, where few win and almost no one's savings survive.
From bidding wars over an unliveable shack, to neighbours fighting over "density creep," here's a recap of 2015's most outrageous moments in Toronto real estate.
Density Creep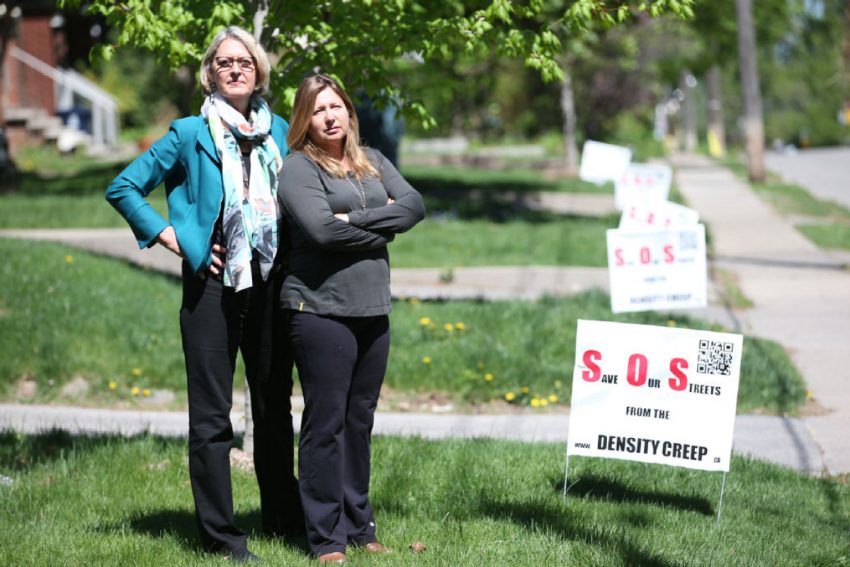 The Density Creep Neighborhood Alliance includes residents Marcia Visser(left) and Lisa Goodwin, fighting to stop a townhouse complex from being built in their Yonge and Eglinton neighbourhood.  (VINCE TALOTTA)  
Leave it to Torontonians to come up with yet another buzzword to describe urbanization. When a group of midtown Toronto residents objected to the development of some midrise, mid-priced units, they started a bitter feud over "density creep" in Toronto's more traditionally low-rise neighbourhoods.
The Density Creep Neighbourhood Alliance formed in response to a proposed townhouse development on Keewatin Ave. near Mt. Pleasant Rd. and north of Eglinton Ave. E., that would see $500,000 townhomes sit next door million-dollar single-family homes.
While members of the alliance claimed their objection was to the projects' disregard for zoning, others took it as a sign of NIMBYism and a slight against people priced out of the housing market.
Gord Downie sells his east-end home
Downie's east-end Toronto home sold for $2.23 million, according to real-estate blog the MASH. The house was listed at $2.249 million at the time of the sale, a drop from its original listing price of $2.495 million.
The blog reported that the three-bedroom, 2.5-bath home featured designer kitchen finishings, a master bedroom with walk-in closet and ensuite bathroom and plenty of privacy.
It was bought for $1.315 million in 2005, Geowarehouse records show.
Unliveable house sells for $1 million
On the opposite end of the spectrum is a shack in the Beach, nicknamed "the hillbilly house" by neighbours who bemoaned the hole in its roof, dilapidated plywood floors and rodent infestation.
Yet this hovel fetched a princely sum on Toronto's overheated housing market. In just two days it was sold for $100,000 over asking price to the tune of $1 million.
That's right, $1 million for a home that was advertised as "not currently livable" and in "extremely poor condition." But hey, it's near the lake, detached and has a big driveway.
You could do worse.
Skinny is better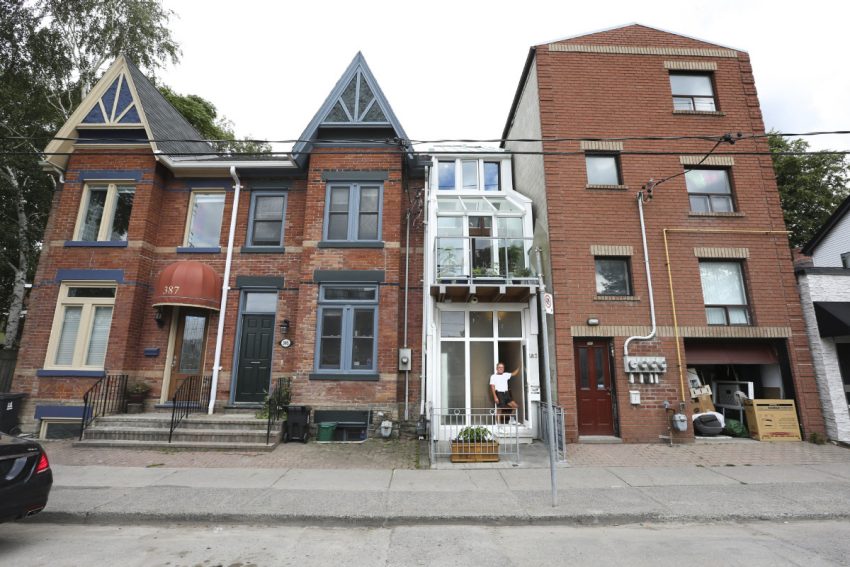 George Samaras spent 5 years doing the renovations on his eight-foot wide house in Regent Park before putting it up for sale.  (RICHARD LAUTENS)  
Those who are looking for something a little more affordable may have to compromise on some finer points.
This 1,000 square-foot, six level, detached two-bedroom at 383 Shuter St. is selling for a reasonable (by Toronto's standards) $699,900. Just one catch — it's only 8-feet wide.
Listed as the "narrowest detached house" in the city and boasting an interior that's barely more than 7-feet wide, it's a home designed for somebody who appreciates being different, said realtor Frank Leo.
"Do you want a cookie-cutter home like everybody has, or do you want something uniquely your own?" he told the Star in August.
Originally priced at $750,000 in August, the listing was reduced and is still on the market according to MLS.
Any takers for 2016?
With files from Susan Pigg, Dan Taekema, Alex Ballingall, Jillian Kestler-D'Amours, David Bateman and Manisha Krishnan