Rental properties can be appealing but they're not for everyone.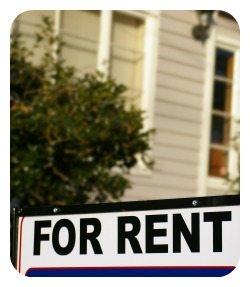 Purchasing a rental property that you yourself can also live in is a great way to get your foot in the door, so to speak.
It's much easier to afford a property if you have someone paying rent and the best part is you don't even have to put up with a roommate!
It's also easier to maintain your investment property if you're on site to cut the grass and perform other general repairs.
Finally, you'll be able to write off a portion of your mortgage interest, property taxes, insurance, utilities, maintenance, etc. come tax time.
There are however a few points you'll want to take into consideration as being a landlord can sometimes be challenging and if you don't treat it like a business, it won't be a success.
For instance, having an emergency fund is essential as you'll be responsible for immediate problems such as a broken furnace or leaky roof as well as overseeing ongoing maintenance. It's also common to be in between tenants from time to time so you'll have to budget for lost rent.
Furthermore, even the most reliable tenants can be late with their rent which will turn you from investor to collector. Dealing with disagreeable tenants can also be hard work. If this is something you feel uncomfortable with, you may want to consider hiring a property manager.
As with any property purchase, it's important to seek professional advice from your real estate agent to ensure you buy the right property, at the right time, in the right location. If you'd love to operate your own business and are able to plan for the unexpected, being a landlord might be a great fit for you!