Mark your calendar for the Royal Agricultural Winter Fair!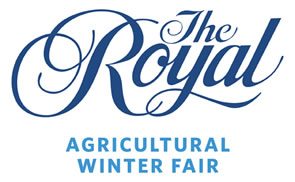 The Royal Agricultural Winter Fair is returning to Exhibition Place on Friday, November 3rd and continues until Sunday, November 12th.
Since its inception way back in the fall of 1922, the "Royal" has become the largest indoor agricultural and international equestrian competition in the world drawing more than 340,000 visitors each year.
The fair is the largest of its kind and is now a strong Canadian tradition! Animals are definitely the stars of the show including incredible horses, expert sheepherding border collies, amazing jumping rabbits and much more!
There's so much more to enjoy at the Royal Agricultural Winter Fair including tonnes of agricultural displays, kids' activities, culinary events, and lots of shopping so bring the entire family for a great day out!