By Tim Syrianos, TREB President
TREB Members do more then help the public buy and sell homes. REALTORS® contribute to the communities they work and live in and recently, Members gave back to the community through two different initiatives that have had a huge impact on families who live in and around the Greater Toronto Area.
Habitat for Humanity GTA
This year, TREB donated $150,000 to Habitat for Humanity GTA to sponsor a home for the Kabir-Akter family at Habitat's 140 Pinery Trail site. Over the past year, TREB Members have participated in several build days at this site, investing major sweat equity into helping build the dreams of home ownership.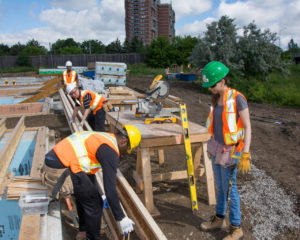 Ontario REALTORS® Care Foundation
In addition, each year, TREB Members vote to participate in the Ontario REALTORS Care® Foundation's Every REALTOR® Campaign by donating $1 per Member per month. The money raised by Toronto Real Estate Board Members is distributed to shelter-related charities across the Greater Toronto Area. In 2016, a total of $547,065 was dispersed among 65 GTA charities. As mentioned previously, $150,000 of the money raised was earmarked for Habitat for Humanity Greater Toronto Area, sponsoring a new home for the Kabir-Akter family.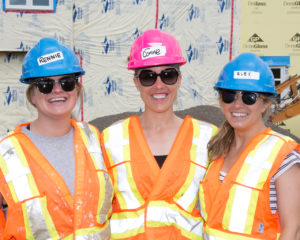 Beyond their charity efforts, TREB Members continue to help individuals and families achieve their real estate goals. TREB Member REALTORS® possess the knowledge and skills that enable them to help buyers, sellers, and renters alike navigate the GTA marketplace with confidence.
If you have questions about the Toronto real estate market, talk to a Toronto Real Estate Board Professional Member REALTOR®. For updates on the real estate market, visit TREBhome.com . If commercial property is what interests you, contact a TREB Commercial Professional Member REALTOR® by visiting trebcommercial.com .
The post REALTORS® Care About Their Communities appeared first on TREB Wire .