National Volunteer Week is from April 19 to April 25, 2020.
https://communications.torontomls.net/mlshome/index.php/more-news/31-general/13211-national-volunteer-week-thank-you-to-trreb-volunteers
Hundreds of TRREB Members have demonstrated commitment, dedication and selflessness through their volunteer efforts at TRREB and beyond, and for that, we THANK YOU. We recognize these are challenging times, and it is having an effect on all of us. That's why now, more than ever, we need each other.
THANK YOU TO TRREB'S 2019/2020 BOARD OF DIRECTORS, TASK FORCE, COMMITTEE & ROSTER VOLUNTEERS
Each year, over 250 TRREB Members volunteer on the Board of Directors, a Committee, Task Force or Roster, and we couldn't do the work that we do without you.
Board of Directors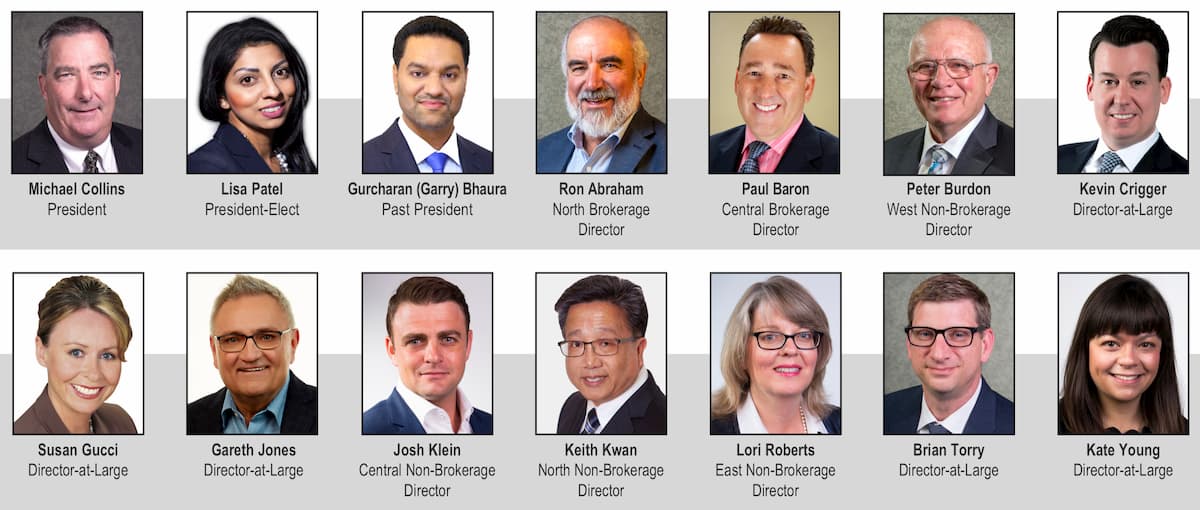 Commercial Committee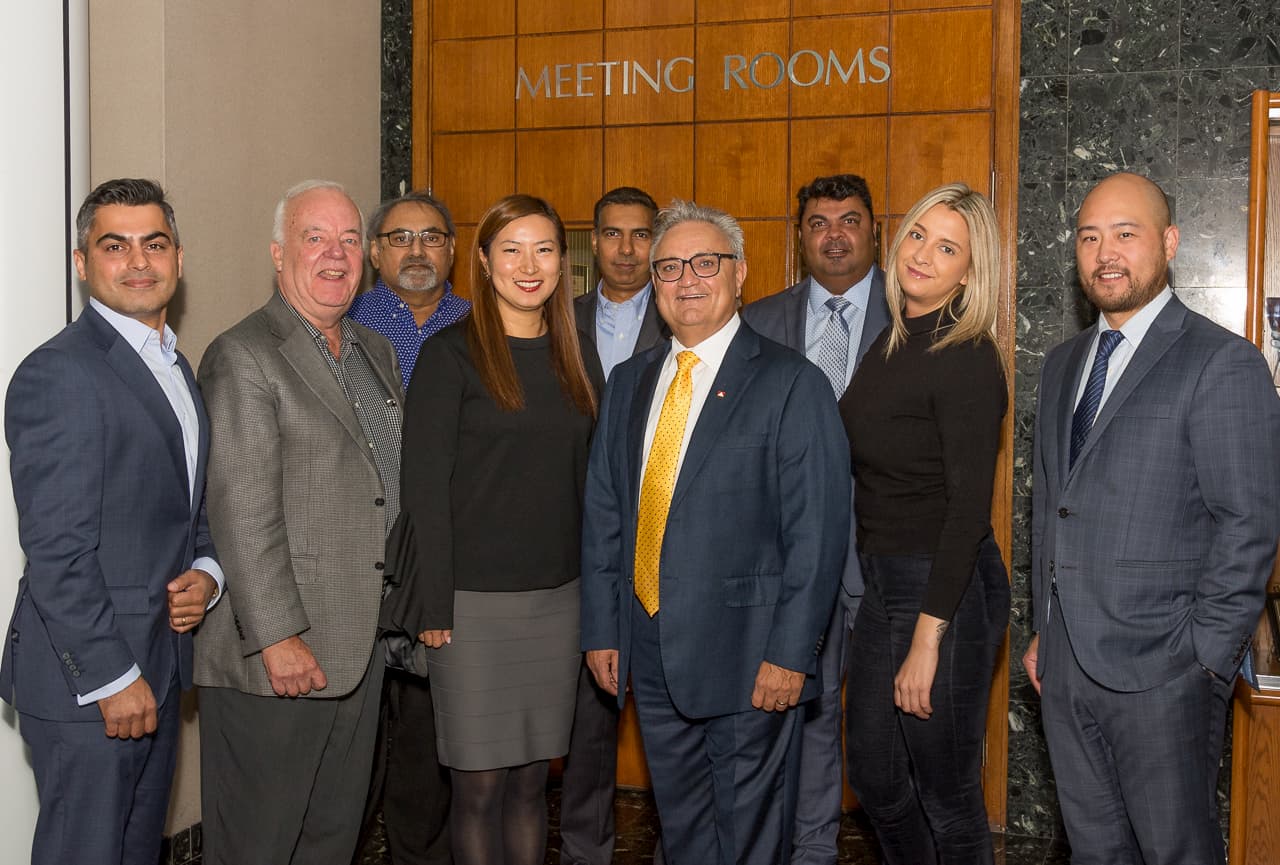 Left to Right: Alireza Moghaddam, Brian Madigan, Daljinder Gill, Jasmine Wang, Neel Venugopal, Gareth Jones (Chair), Sahir Jamal, Victoria Bozinovski and Raymond Chan
Absent: John C. Kennedy, Peter Burdon (Vice Chair)
Consumer Relations Committee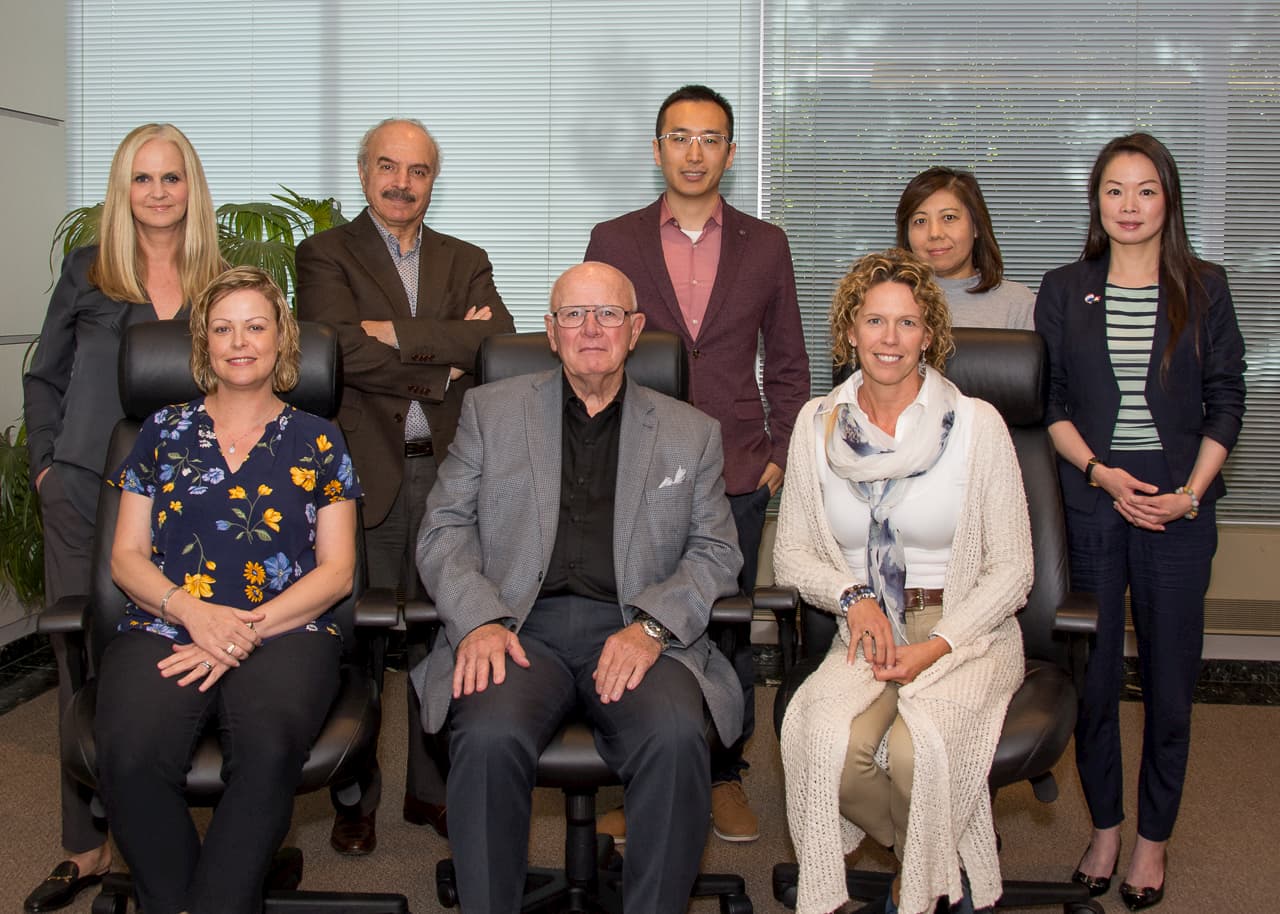 Back Row (l-r): Nancy Lee Jobin, Javad Asadi-Zanjani, Arthur, Arthur Zhao, Vicky Yiu, Michelle Leung
Front Row (l-r): Rebecca Kopel, Peter Burdon (Chair), Julie Hughes 
Absent: Wendy Liu, Gary Zhu, Keith Myrick
Finance Committee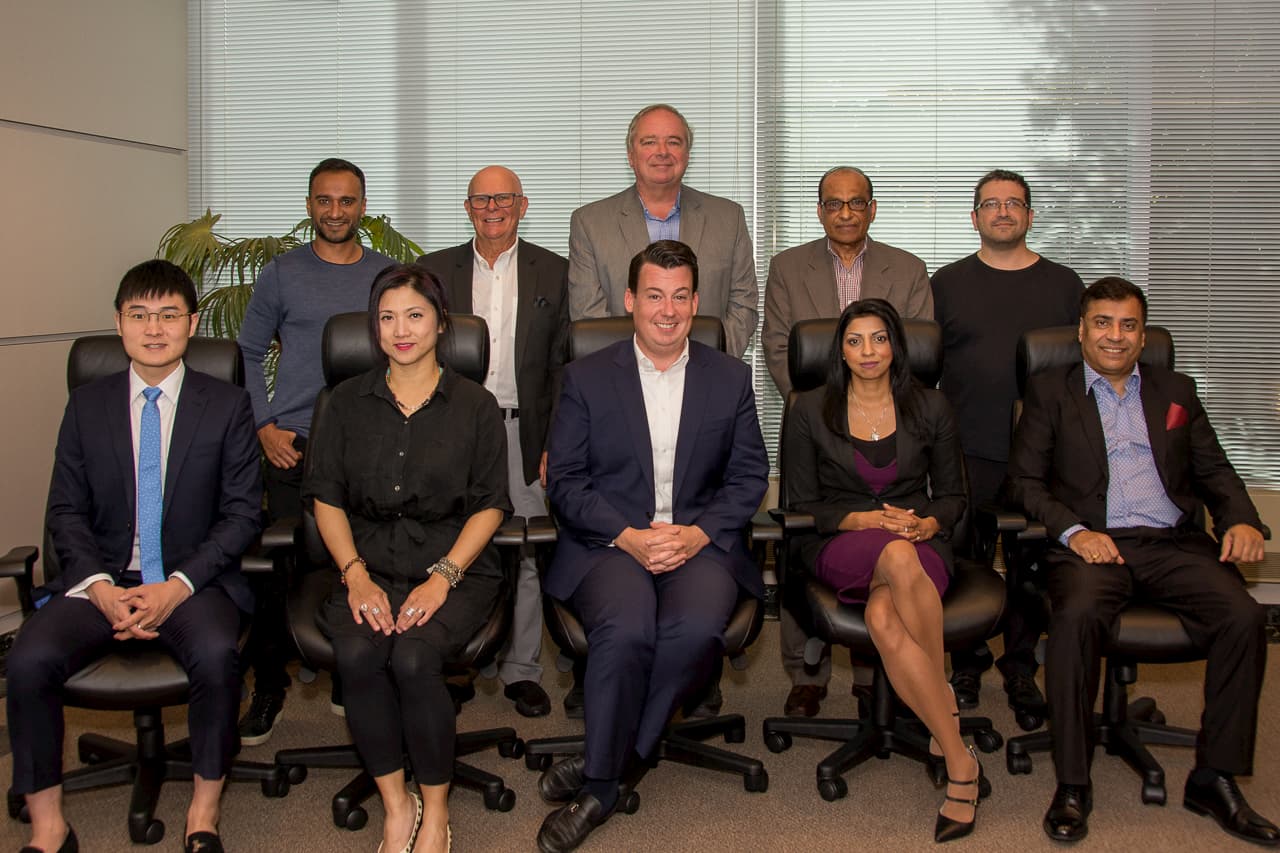 Front Row (l-r): Michael Zheng, Eliza Cheung, Kevin Crigger (Chair), Lisa Patel (Vice Chair), Sanjay Babbar 
Back Row (l-r): Rahim Suleman, Jamie Johnston, Paul Purcell, Shams Manji, Jim Canale-Parola
Absent: Roman Havlin
Government Relations Committee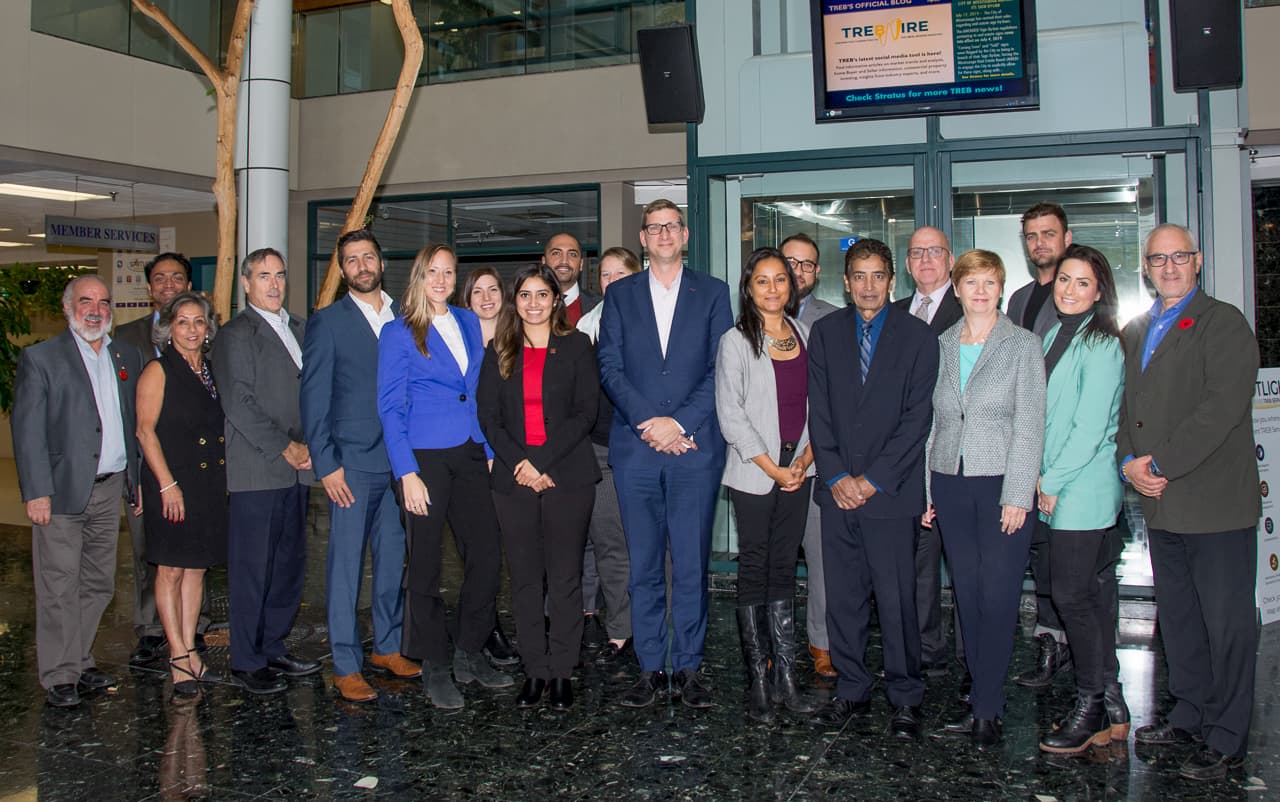 Left to Right: Ron Abraham (Vice Chair), Ram Rajendram, Nito Morcos-Brown, Brian Walker, Christopher Marrelli; Nicolette Knight, Alexandra Cote, Anu Joshi, Wasim Jarrah, Robin Smulders Richmond, Brian Torry (Chair), Nita Kang, Christopher Cerone, Henry David, Peter De Guerre, Deirdre Slowey, Josh Klein, Mary-Kate Rose, Larry Cerqua.
Absent: Tony Luke, Lori Roberts, Kate Young, Jeffrey Luciano, Marcia Mullings, Lou Iaboni, Dianne Usher
Member Communications Committee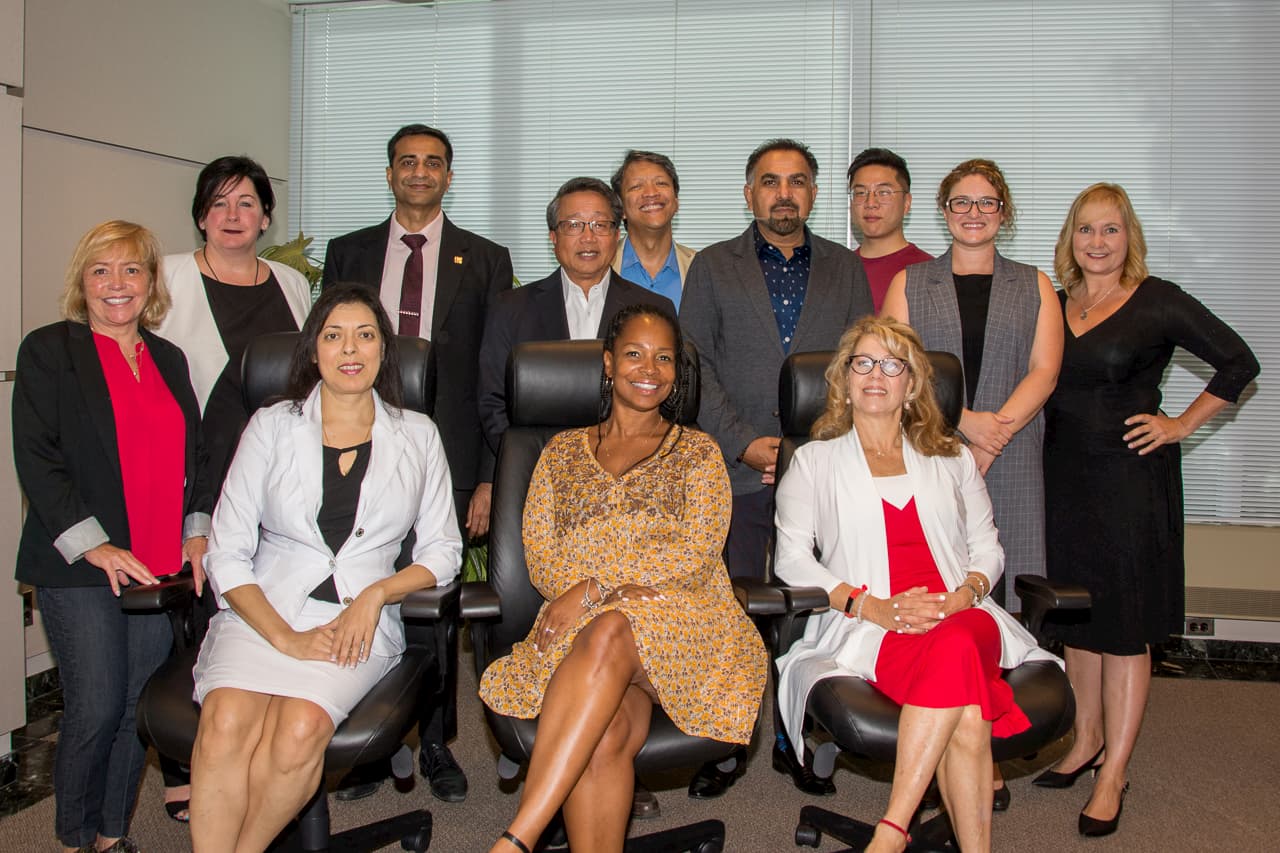 Front Row (l-r): Shalini Bahadur, Charlene Williams, Beverley Fleischer
Back Row (l-r): Heather Lemieux, Elechia-Barry Sproule, Ritesh Jhamb, Keith Kwan (Chair), Clarence Maquito, Mohamed Karatella, Richard Kang-Choo, 
Julia Seaton, Sharon Caddy
Absent: Soroya Dempsey, Wilfred Mandel
Member Services Committee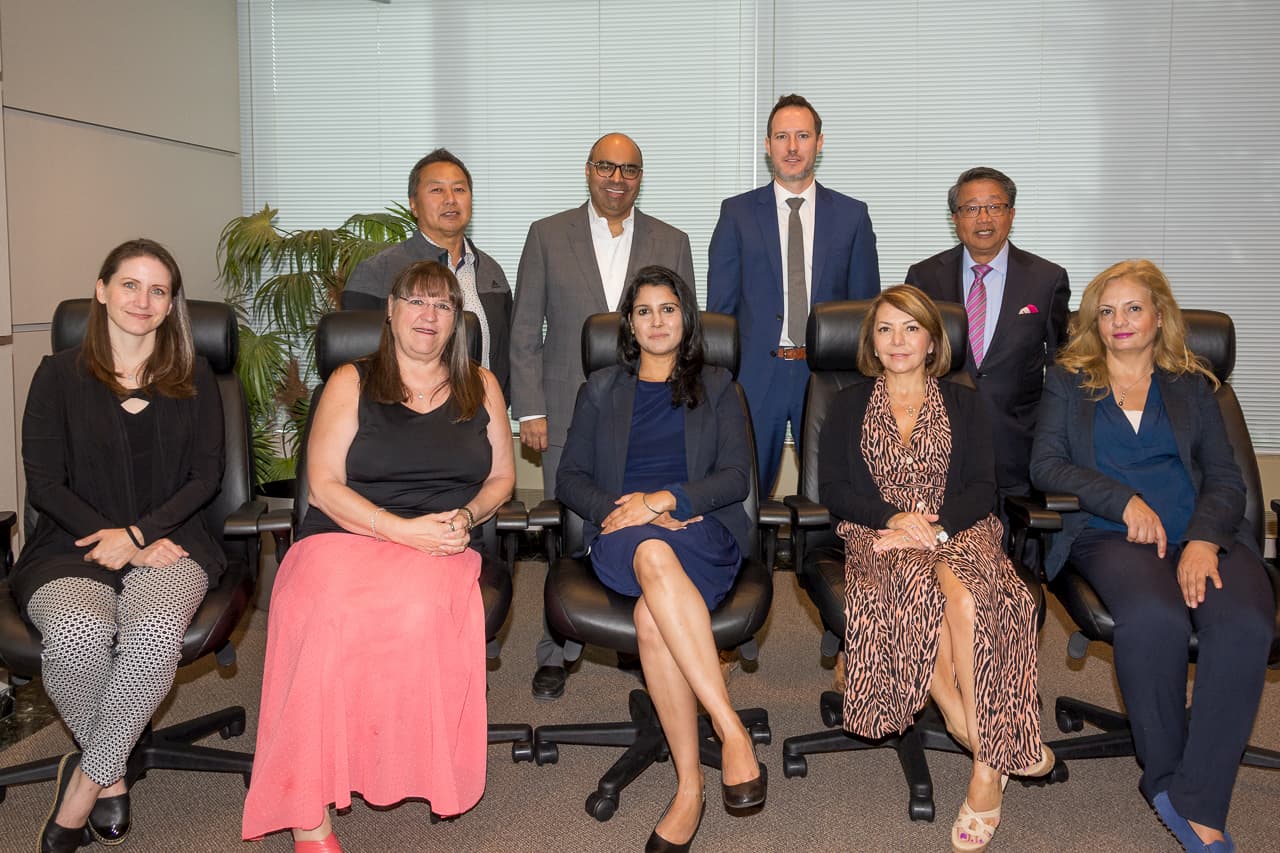 Front Row (l-r): Deana Juffs, Judi Lloyd, Neetu Mann, Lina Ronco, Gladis Eid
Back Row (l-r): Colin Miyazaki, Latif Merali, Loic Danis, Keith Kwan
Professional Development Committee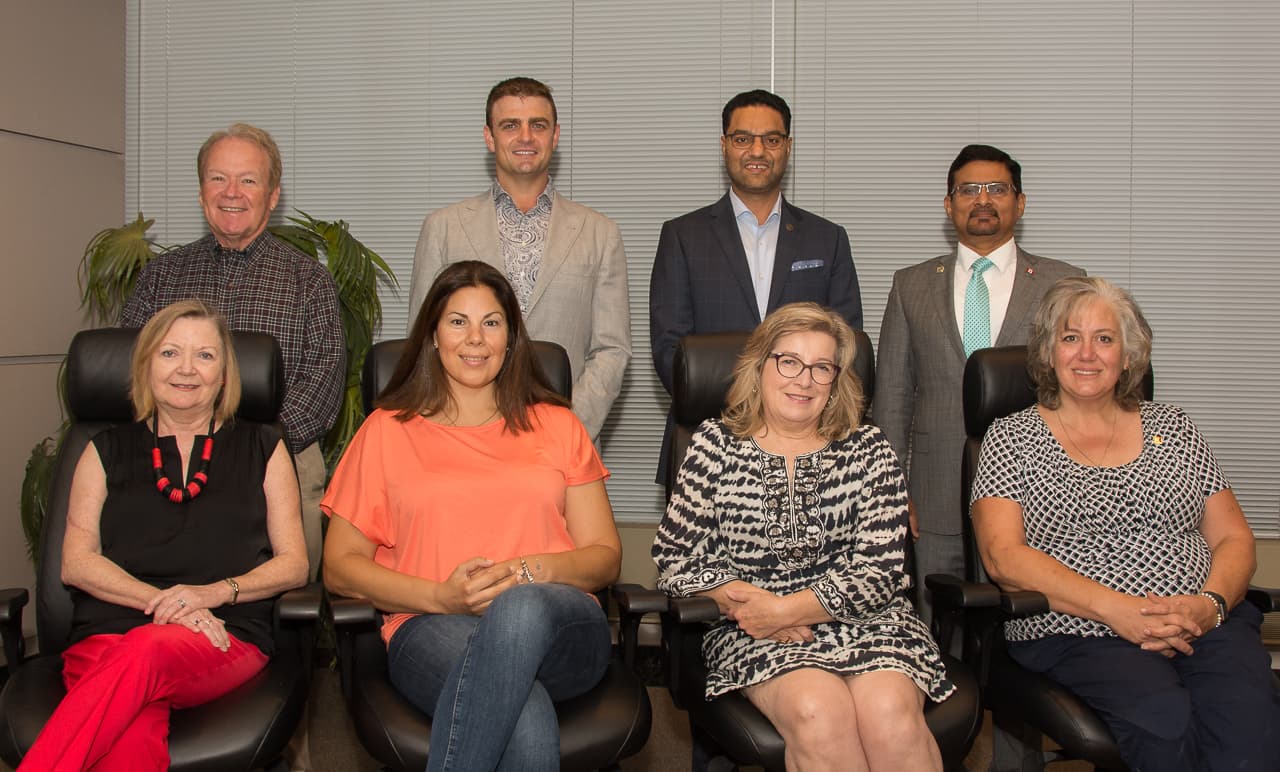 Front row (left to right): Anne Balkou; Nectaria Kladitis; Laura Hammer; Joanne Kavoulakis-Drakos
Back row (left to right): Jay Nicholson; Josh Klein, Chair; Garry Bhaura, Vice Chair; Mansoor Mirza
Absent: Trish Manning, Gino Schincariol, Roopa Scharma
Young Professionals Network Committee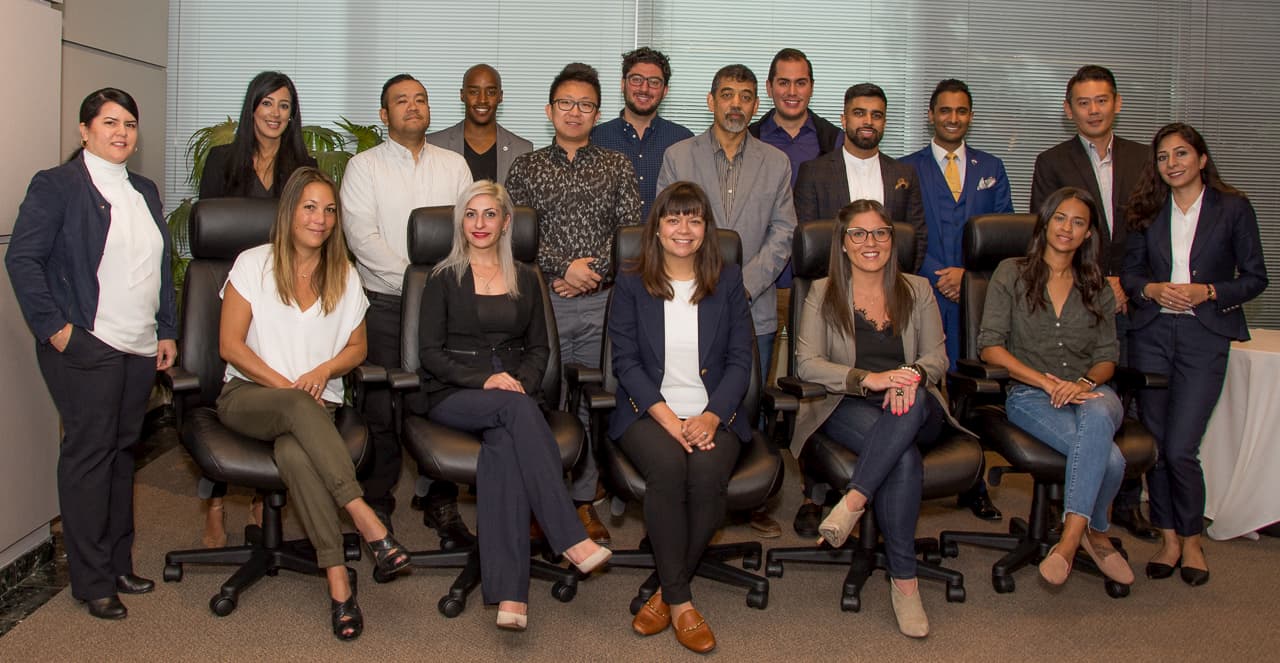 Top Row (l-r): Tristian Clunis, Ramin Noushinfar, James Milonas
Middle Row (l-r): Guneet Parmar, Kenneth Laroza, Fan Gao, A. Azim Dewan, Manjot Chohan, Ricky Rathore, Eric Kuo
Bottom Row (l-r): Giselle Castillo, Karen Spencer, Joliana Alamo, Kate Young (Chair), Stephanie King, Brittany Ffrench, Sara Arkani
Governance By-Law Task Force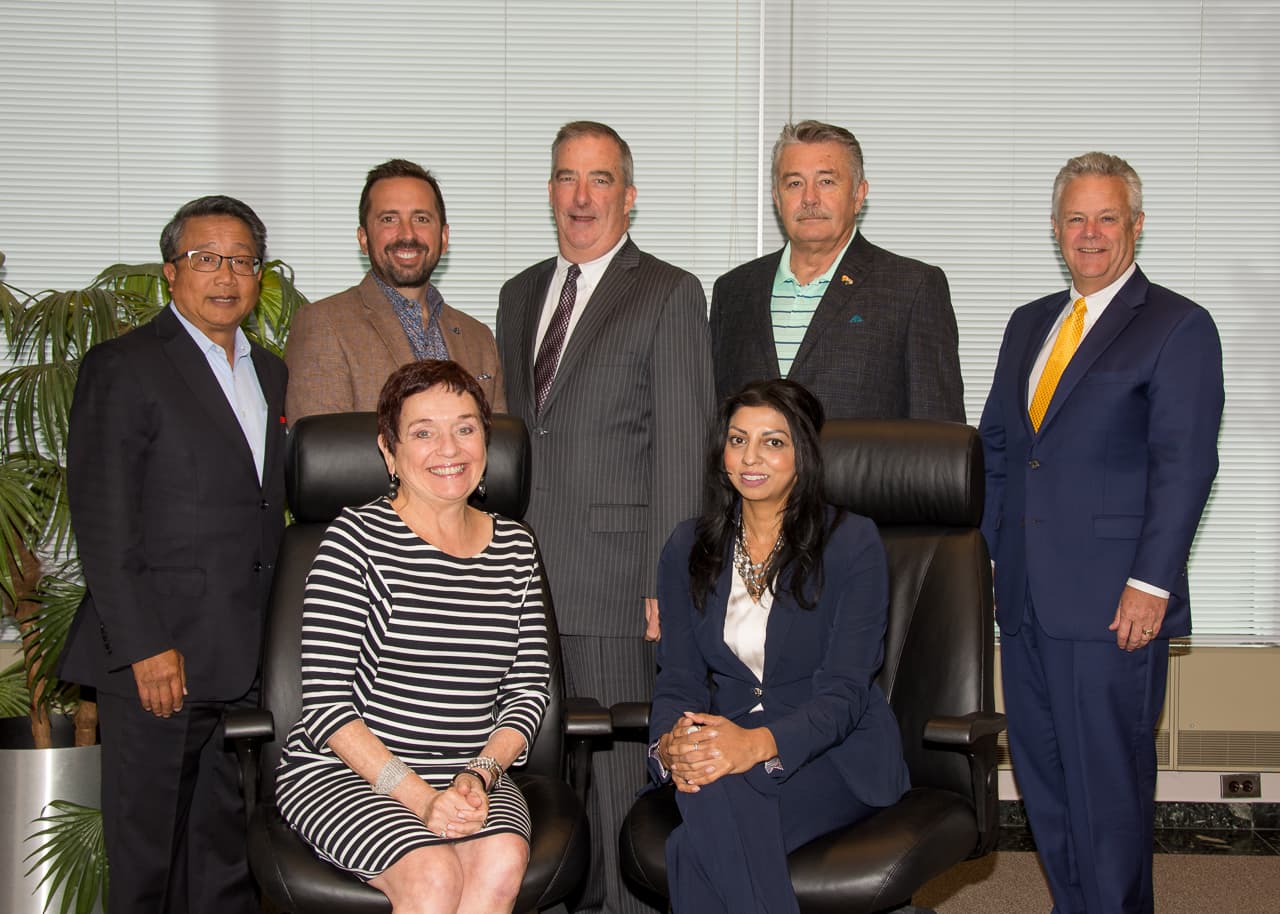 Front Row (l-r): Dianne Usher, Lisa Patel
Back Row (l-r): Keith Kwan, Tim Syrianos, Mike Collins, Robert Ede, John Meehan
REALTOR® QUEST and 100 Year Anniversary Celebration Task Force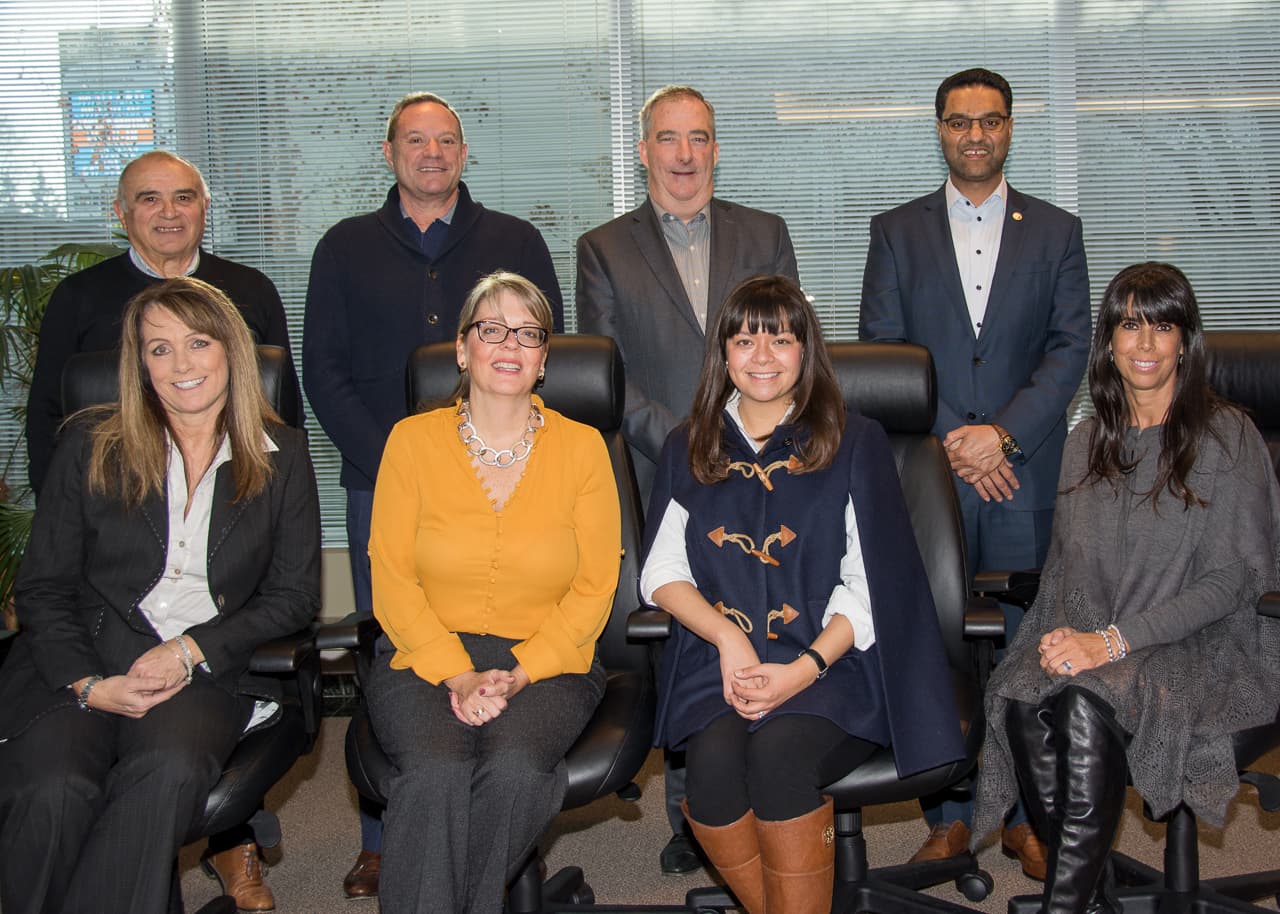 Front Row (l-r): Wendy Carroll, Lori Roberts (Chair), Kate Young, Cristina Lopes
Back Row (l-r): Vincenzo (Vince) Tersigni, Richard Silver, Michael Collins, Gurcharan Bhaura (Garry) (Vice Chair)
Absent: Susan Gucci, Paul Baron
We would also like to applaud Members who serve on the Committees and Rosters listed below who are not pictured above:
Arbitration and Professional Standards Steering Committee
Arbitration Roster
MLS®, Technology & Related Services Committee
Professional Standards Complaint Review Roster
Professional Standards Hearing Roster
Professional Standards Hearing Appeals Roster

THANK YOU TO THE TRREB MEMBERS WHO PARTICIPATED IN FEED TOMORROW
This past fall, TRREB Members participated in Feed Tomorrow, which helped raise awareness about child hunger and the need for student nutrition. At this event, TRREB Members travelled to two schools to see student breakfast programs in action. Click here  to read more about TRREB's involvement in Feed Tomorrow.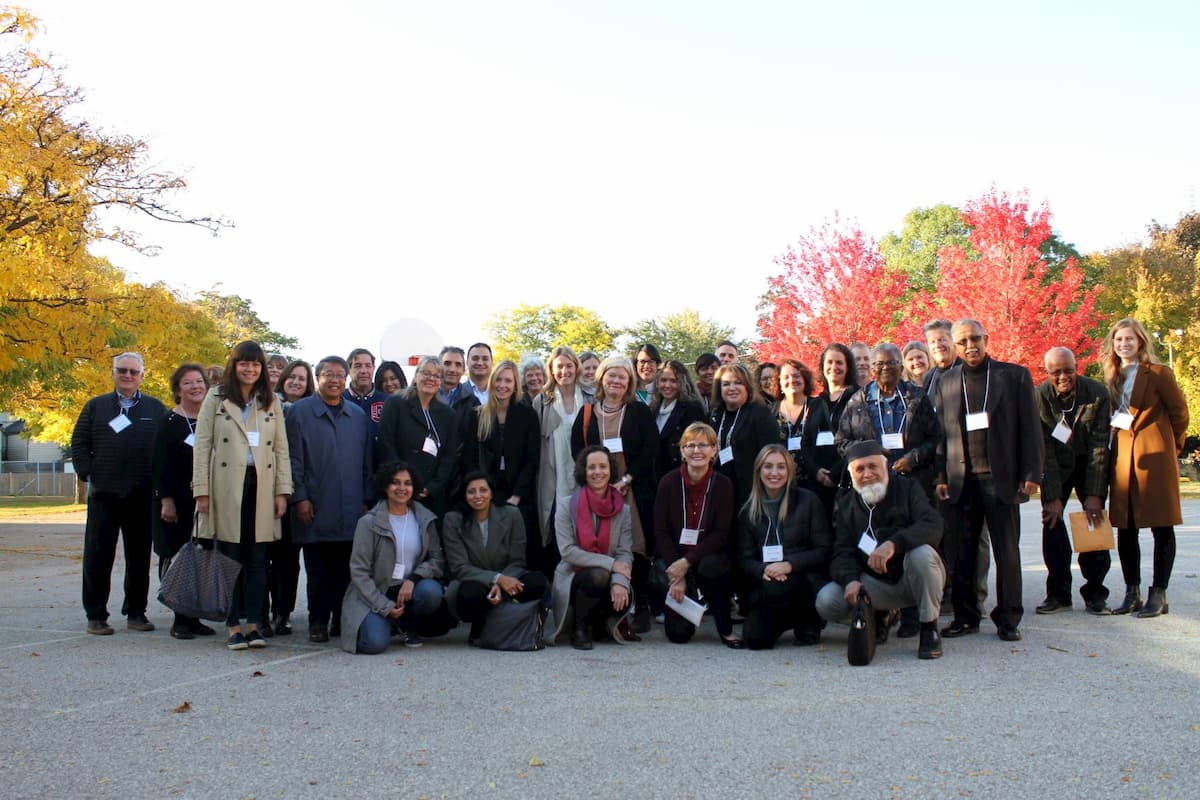 THANK YOU TO THE TRREB MEMBERS WHO PARTICIPATED IN SUMMER BUILD DAYS
Recapping back to TRREB's Summer Build Days, a big applause also goes out to each TRREB Member who participated in the construction of a Habitat for Humanity home. To read more about the volunteer efforts from Members this past summer, click here
.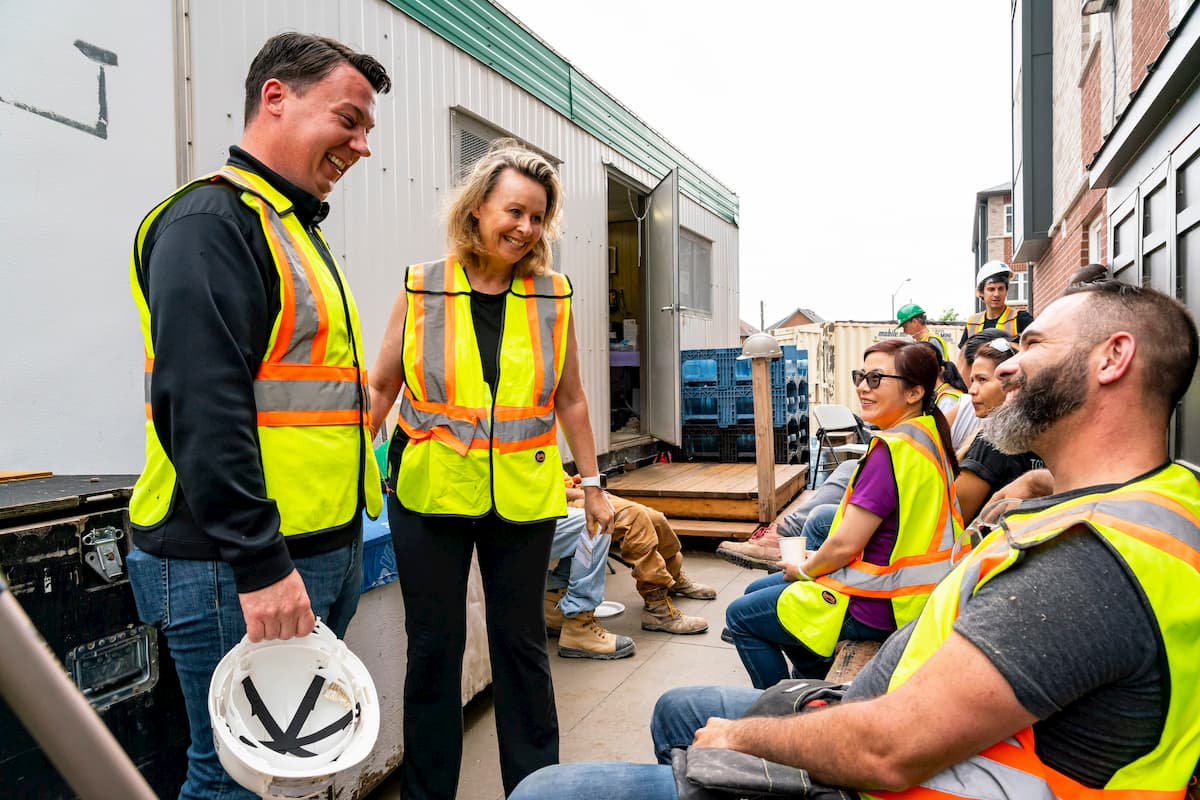 CELEBRATE WITH US – SHARE YOUR STORIES USING #wevolunteer
Help us celebrate all week by sharing your favourite volunteer memories or why it's important for you to get involved at TRREB or in the community using #wevolunteer
JOIN TRREB'S 2020/2021 COMMITTEE COMMUNITY OR BOARD OF DIRECTORS – APPLY ONLINE
Applications to serve on TRREB's 2020/2021 Board of Directors are due on April 24, 2020. For more information on how to submit your nomination and the mandatory requirements, including previous attendance at a Prospective Candidate Orientation Session, visit Stratus.
Applications to apply to serve on TRREB's 2020/2021 Committees, Task Forces, or Rosters are due on May 15, 2020. You can easily apply online before the deadline if you haven't yet done so, but are interested in volunteering at TRREB.
Download the
Looking for more information about TRREB's Committees? Watch below and hear directly from two volunteers on TRREB's Committees on why they participate.
The post National Volunteer Week – Thank You to TRREB Volunteers appeared first on TRREB Wire .