TRREB Members can now promote and Live Stream Open Houses.
Interested clients can join you in real time as you walk through the property, present its features, and answer any questions.
Choose a Streaming Platform
In order to create a Live Stream Open House, you must first select a streaming platform for your live stream.
This could be one of the following providers:
Facebook
YouTube
Instagram
Zoom
How Can I Add a Live Stream Open House to My Listing? 
Adding a Live Stream Open House to your listing is an easy two-step process (and is the same way that you would promote a Public Open House)
Log in to Stratus, select Manage My Profile, and then select Add OpenHouse


2. When entering the open house, simply fill in the property details, and choose Live Stream Open House under Select open house type and include your Live Stream Open House URL.

How Can Interested Clients Join the Live Open House Stream?
Once you've entered your live stream open house, the links will become available online, and visitors to those listings will be able to join Live Stream Open Houses over the Internet.
Links for Live Stream Open Houses will be displayed on Collaborate , on TRREB's public listing site (TRREB .ca ), as well as on REALTOR.ca .
Here's How Clients Can Search Live Stream Open Houses on TRREB.ca and Collaborate:
By selecting the below function, you and your clients will be able to view all upcoming Live Stream Open Houses across the map.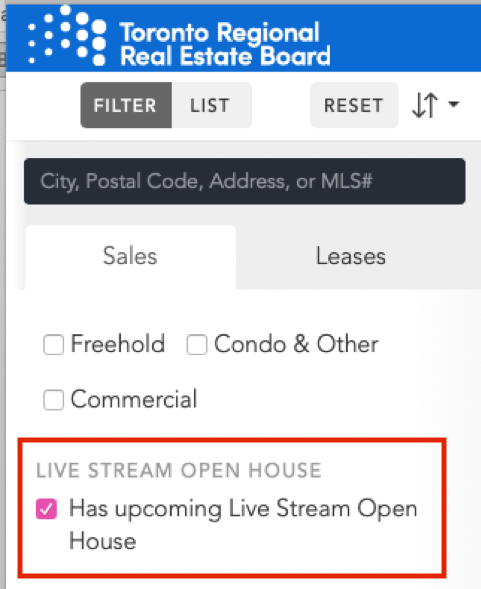 2. Once you select a listing, scroll down & click to join the Live Stream Open House.

The post How to LIVE Stream Virtual Open Houses appeared first on TRREB Wire .