We want to wish you and your family all the best for the holiday season!
As the end of 2020 is upon us, we find ourselves reflecting on the past year and those who have helped to shape our business. It's been quite a year for us all! We hope that in this challenging year the Modern Family Realtor team was able to provide some positivity and support for you and your family.
We also look forward to working with you in the years to come. We are blessed and appreciative to have you as a part of our lives.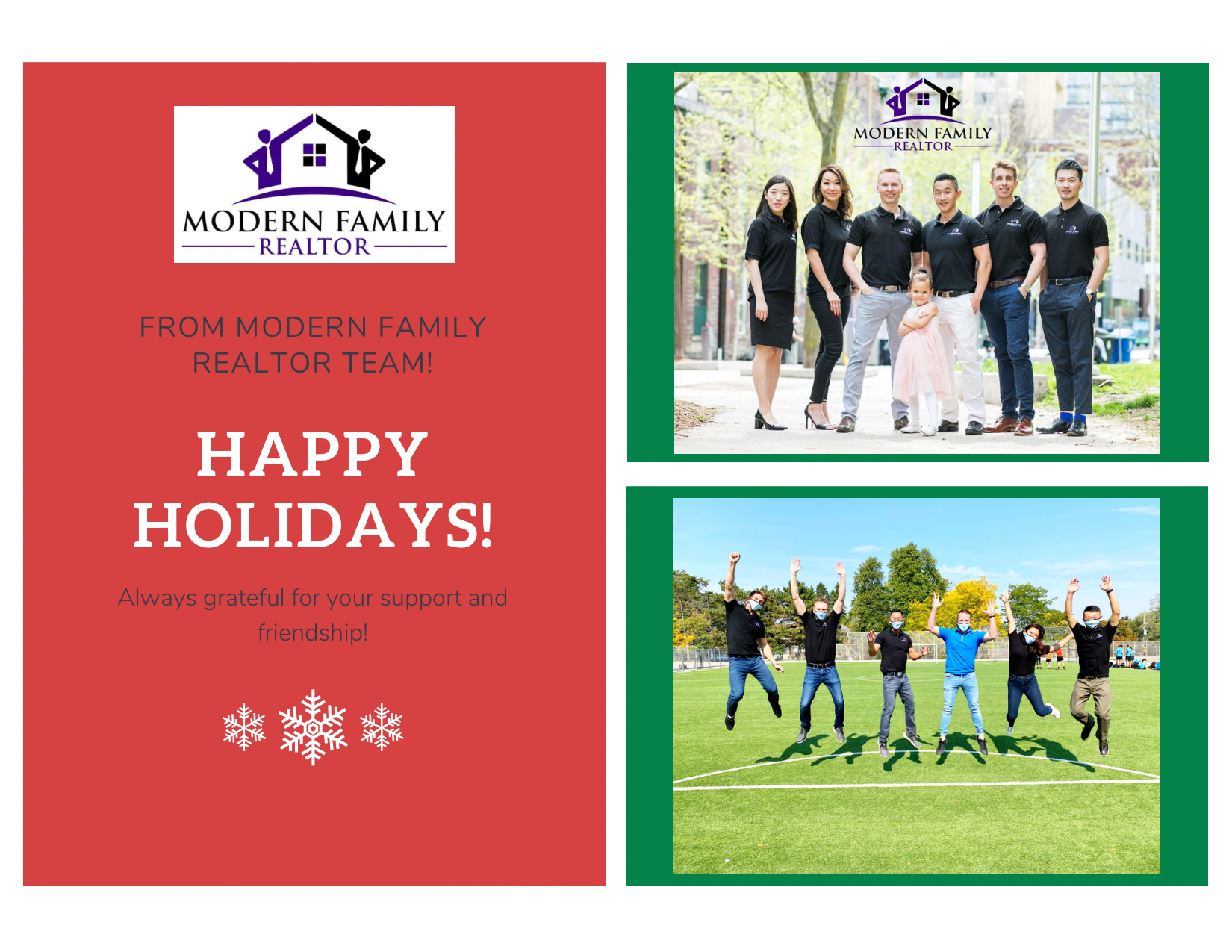 Happy holidays from the MFR team!!
Paul, Ewan, Jasmine, Teresa, Anthony, Sam, Jordan and Christine.