BY THE CANADIAN PRESS JANUARY 6, 2016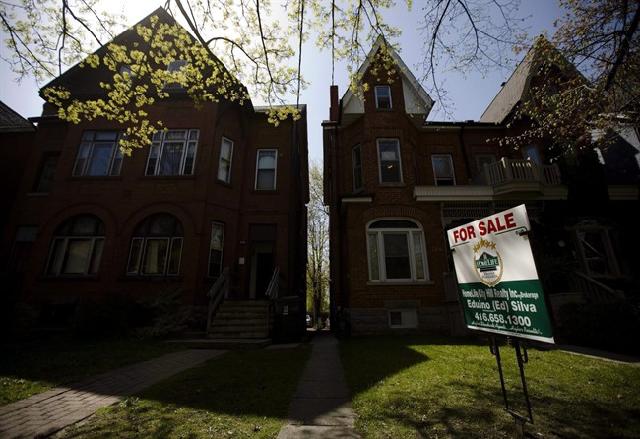 A "For Sale" sign sits in front of a house, in Toronto, on April 20, 2010. The Toronto Real Estate Board says that 2015 was a record sales year for its members, with 101,299 sales through TREB realtors through the year. THE CANADIAN PRESS/Darren Calabrese
TORONTO – The Toronto Real Estate Board says that 2015 was a record sales year for its members.
The number of sales last year through TREB realtors totalled 101,299 — up 9.2 per cent from 2014.
It says the Toronto-area had 4,945 residential sales last month, the second-highest on record for a December.
The 2015 average selling price for homes of all sort — including condos and detached houses — was $622,217, up 9.8 per cent from the previous year.
The Greater Toronto Area and other parts of southern Ontario have experienced stronger demand than most Canadian markets — outdone only by parts of British Columbia in the Greater Vancouver and Lower Mainland areas.
The Toronto Real Estate Board says sales in its area would have been even higher than they were if there had been more properties available and there's still pent-up demand that will carry over into this year.
"TREB will release its official 2016 outlook later in January, but suffice to say that the demand for ownership housing is expected to remain very strong in 2016," said Jason Mercer, TREB's director of market analysis.
The group says it will release an outlook for 2016 on Jan. 18.