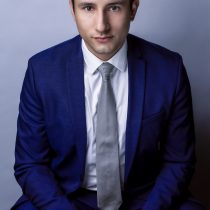 I believe that at the heart of any interaction the key to success is integrity. My approach to real estate is no different, I aim to build and strengthen relationships with buyers, sellers, and renters through actions that demonstrate my commitment, honesty, and professionalism.
As a hands-on Realtor™ I leverage my background and degree in commerce and marketing to ensure that what my clients get is not just a list of needs met, but an outcome that exceeds their goals. With over 10 years' experience in customer service, I know how valuable it is to tailor my services to meet the needs of each individual. But more importantly, I know the value of putting in the work, because in the end, actions will always speak louder than words.
In my free time, I enjoy traveling both abroad and at home. Whether it is taking a plane, train, or the open road, I love finding new sights and experiences. There is always something that makes each street, neighbourhood, and city unique. With over 33 countries, 90 cities, and countless neighbourhoods and towns visited, I hope to continue to explore the world and all it has to offer. When not traveling, I am exploring culinary delights at home through new recipes or by supporting Toronto's local restaurants and businesses.
As a Colombian-born immigrant, I speak Spanish fluently and also have a passion for learning new languages. I've studied Mandarin for three years and in my free time, I have taught myself ASL through immersive experiences with colleagues and friends.
When not working you'll find me, an avid dog-lover, greeting my 4-legged neighbours in Toronto.
Mobile: 416-399-1106